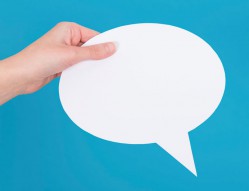 We would like to thank everybody for their comments, recommendations, and observations.
Become our fan on Facebook to learn more!
And here are some of the great notes
we have received from you.
---
Hi Ludvik,
I had such a phenomenal time, and have nothing but positive things to say about how you ran the trip, the thoroughness with which you took care of every detail, and the thoughtfulness and kindness you showed at every turn.
Karen Barchas, California, USA
---
Ludvik,
Thank you for a great tour. Your staff and the level of service on the tour were excellent. I appreciate how you gave us the flexibility to explore the region at our own pace and according to our own interests. I also appreciate the various tours that were provided, and the arrangements of the routes so that there were always interesting sites to visit along the way (castles, palaces, churches, spas, etc.). The snacks at the SAG stops were great and the bikes were of a good quality and well-maintained. The hotels and meals were very good, better than I expected. Definitely the best organized bike tour that I have experienced!
Joanne Belovich, Ohio, USA
---
Hi Ludvik,
Although we are experienced at bike touring, we took our first guided tour with Czech Active Tours in June, 2008.  We fondly refer to it as the four country, four capital, four language and four currency tour.  It exceeded our expectations in every way. 
The countryside was beautiful, the routes were thoughtfully designed, the maps and cue sheets easy to follow and the snacks at the rest stops healthy and plentiful.  We were particularly impressed by the after biking cultural experinces, including the wonderful walking tours and trip to the spa.  Ludvik and his staff are well organized, professional and guest friendly.  We think the tour is an excellent value and would highly recommend it to anyone condsidering a cycling vacation in that part of the world.
Rick and Mary Ellen, Connecticut, USA
---
Hello Ludek,
Chip and I had a wonderful time on the Southern Bohemia bike trip. We enjoyed seeing this part of the Czech Republic by bicycle. The countryside was beautiful! We liked the choice of towns to visit-the UNESCO World Heritage Sites were a lovely surprise. You did a wonderful job of planning and leading the rides. We hope to return sometime to the Czech Republic for another bike ride or walking tour.
Nancy & Chip Morgan, Vermont, USA
---
Ludek,
In my view you were successful in achieving what you aimed to deliver, and it was just
what I was looking for. I wanted something different, and that is what you provided. I
loved the scenery of all 3 countries, and enjoyed the food.
Doug Stark, Canada
---
Ludek:
I really enjoyed the food. It was delicious, a wonderful part of the experience. I enjoyed every minute of the climbs, the scenery, the food, the accommodations, the other cyclists and of course yourself, Pavel, Suzie and Roger.
Pat Carman, Vermont, USA
---
Hi Ludek,
This was one of the best and most memorable trips we've taken. Your efforts in designing an interesting, unique trip were greatly successful. Your native country is beautiful. Even though we
complained about the hills, we enjoyed every bit of it! Thanks again to you and Pavel for being our guides on this wonderful trip - and thanks to Suzie and Roger for hosting it!
Jim and Lisa Burque, California, USA
---
Hi Lu,
Your trip was really a wonderful adventure, I feel that you did everything right, the only change I would have made is to stay one day longer in some town, that would give us a day to just explore and rest if you chose to, otherwise it was perfect. If I were ever to take another trip in Europe your adventure team would be first choice.
Forgot to mention food - I enjoyed every mouthful, it was a treat not to have to cook and to be served such tasty plentiful selections. Thank you so much for being such a great leader. Also thank Pavel for all of his help and big smile. I hope to see you again on another trip. Fondly,
Kris Hirsch, Vermont, USA
---
Hi Ludek,
It was a great trip. I enjoyed every minute of it. The route was perfect and the hotels and food were good. When I travel I want to go off the beaten track and see what a country is really like. I feel we did that. All three countries were beautiful and historically very interesting. I'm looking forward to doing another trip with you one day.
Caroline Pease, USA
---
Hi Ludek,
We had so much fun! It just couldn't have been a better trip. You are a truly talented group leader - I love your calm and competent manner. Let us know what other trips you have planned for the future, and once I forget the pain of 30 hours of airplanes and airports, I will be up for biking again!
Nancy McRae, California, USA
---
Ludek,
any thanks to you, Martin, and Suzie and Roger for creating a wonderful bike tour of the Czech Republic, Austria, and Hungary! Jim and I really enjoyed ourselves and liked cycling with old and new friends. You did an outstanding job with the route and we really appreciated the
detailed directions and maps. Thanks to Martin for all his efforts to provide us with food, drink, and entertaining discussions at the rest stops.
Things we really liked:
1 - The small towns and the back roads that led to them
2 - The couple of times we rode through the "woods"
3 - Czech Beer!!
4 - Detailed maps and route directions
5 - The exploring of interesting towns/castles/etc during the day (and evening, too)
6 - The lodging was very comfortable and I liked the architecture of the older buildings
7 - Provided breakfasts and dinners and van snacks
8 - The professional way that you dealt with the bike situation and got everyone on the road to enjoy their trip.
9 - Great weather -- how did you do that?
Hmm -- I guess there wasn't much we didn't like about the trip -- I wish it could have lasted longer so that we could have visited more towns and interesting places. Vacation time is pretty limited, though. It was nice to join your trip and feel fortunate to have met you. Thanks!
Brenda and Jim Knight, Maryland, USA
---
Ludek,
I had a fantastic time on the bike tour! Overall the accommodations far exceeded my expectations. The food was especially delicious as was of course the beer and wine.
Great job with the weather, Ludek.
Thanks again for a job well done.
Gail Scoby, Colorado, USA
---
Hi Ludek:
We were happy that the weather was cooler for our week of biking and very pleased with your guidance and knowledge of the region. Your country is beautiful and we thoroughly enjoyed the week with you. We appreciate you for a job well done.
Lois & Clark Adams, Vermont, USA
---
Ludek,
I had a wonderful time on the tour. Thank you for your competence, kindness and calm. You are a great ride leader!
Patricia Pipkin, Colorado, USA